Tiny Homes NZ: The 5 Best Builders You Can Trust
In recent years, the tiny house movement has gained momentum in New Zealand, offering an alternative and sustainable approach to housing. If you're considering embarking on your own tiny house journey, it's crucial to find reputable builders who can bring your vision to life.
In this article, we will introduce you to the most reputable tiny house building companies in New Zealand, known for their craftsmanship, quality, and attention to detail.
We know that building your own tiny home can be a massive investment, and with the recent liquidation of several companies here in NZ, it's important to do your due diligence before partnering up with a build team.
So here's our list of builders we think are worth thier weight. Let us know if there are any we've missed by dropping us a line below.
Shaye's Tiny Homes
Offering stunning high-end tiny builds, Shaye's stands out for their commitment to quality. The tiny houses they build a picturesque and come with a polished finish to impress. So, if you're not shy about investing a fair bit in a design, then they're worth considering.
Fox Cabins
Fox Cabins has become one of the leaders in the Tiny Home landscape, combining modern and sustainable building techniques with a clean design aesthetic to create durable, functional, and stylish small spaces. With highly competitive prices and a solid reputation built over years, without a doubt, Fox Cabins makes the list. See some of their recent builds here.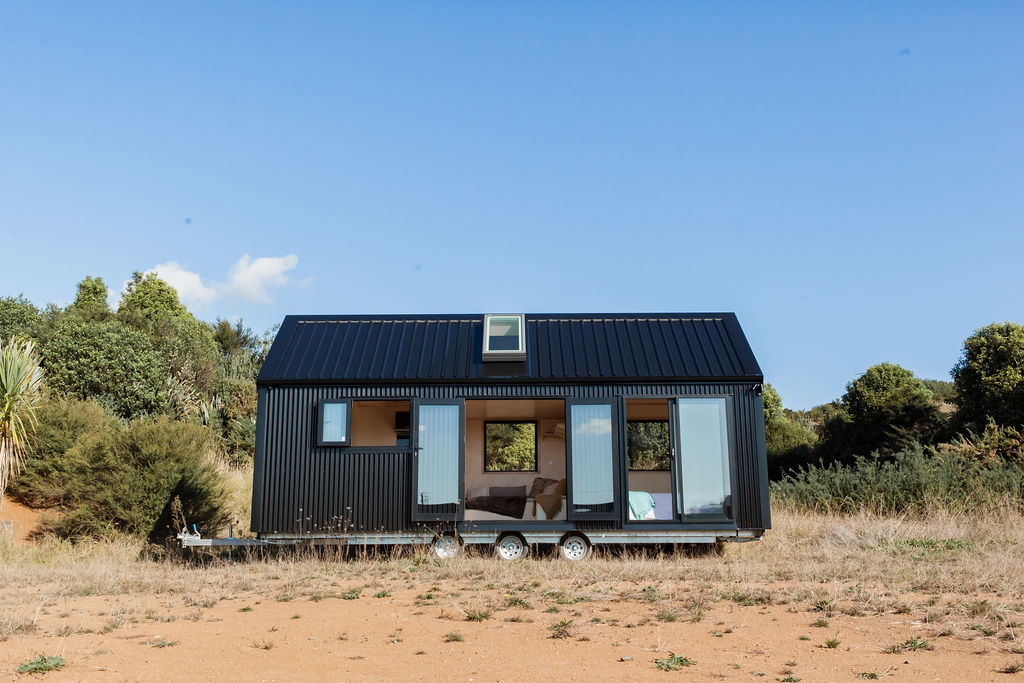 Ruru Tiny Homes
Ruru tiny homes specialises in tiny homes on wheels, built ethically and sustainably, in New Zealand. These tiny homes are premium built, predominantly 2 story designs on a trailer. Based out of Motueka, in the South Island, Ruru are abother trustworth company on a mission. 
Cocoon Tiny Homes
Embracing the concept of tiny home living allows individuals to construct a more streamlined and budget-friendly dwelling. Cocoon Tiny Homes enable Kiwi's to allocate resources towards pursuing their other life passions while simultaneously living a more simple life.  
Tiny House Builders
Established in 2017, Tiny House Builders have built a strong reputation for quality. Their vision was to offer something a bit unusal and out of the ordinary: a tiny home that made creative use of space but was also beautiful and functional to live in full-time. 
To Wrap It Up
When it comes to building a tiny house in New Zealand, selecting a reputable builder is essential to ensure a successful and enjoyable journey. The five builders mentioned in this article have earned a solid reputation for their craftsmanship, attention to detail, and commitment to customer satisfaction.

Read more about the Master Builders Association or find a Licensed Building Practicioner. 
Want To Suggest An Addition?
As the tiny home industry expands in New Zealand, there are likely a few that we've missed here. Feel free to drop us a line and let us know who you think should be included here.