Our meticulously designed and crafted Tiny Homes and Cabins are the perfect solution for your accommodation needs – whether you are looking for a place to live, extra income of an Airbnb, or simply need a sleepout, office space, or studio.
You can choose one of our current designs, or we will work one on one with you to bring your ideas to life and create a create a truly unique space.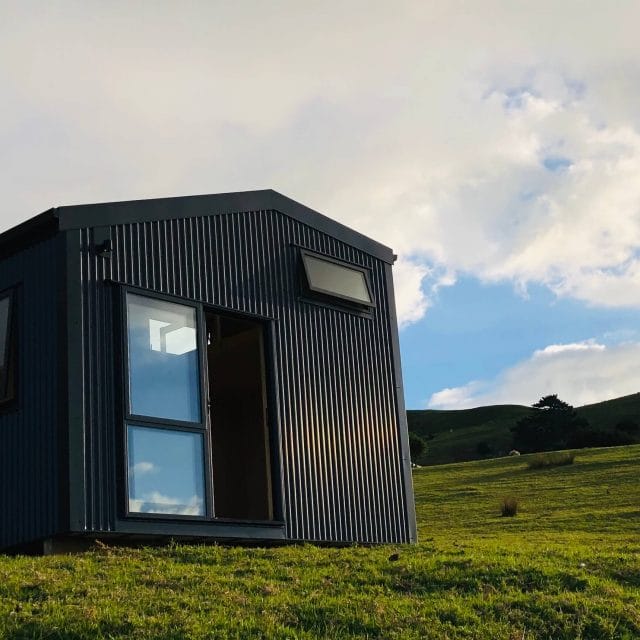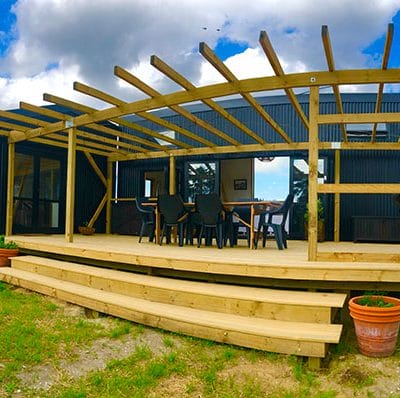 Our Tiny Homes and Cabins are custom built to order here in the Waikato, using materials that have been tried and tested in New Zealand's harsh local conditions.
We have LBP Licenced Builders on staff and take great pride in the work we do; this is our passion! We offer a range of builds from 10m2 cabins, through to Tiny Homes and fully council consented dwellings.
We create something unique
We have a number of standard designs, but most of our work is custom, working with your ideas and budget to create something unique – whether that's changing the size, style, or positioning of doors and windows, changing the exterior colour scheme, altering interior details like lining or flooring, or adding extras like rainwater collection systems and decking. We look forward to speaking with you today to discuss your specific needs.
We have a factory in Hamilton which serves as our showrooms for our current projects for you to tour by appointment. We can arrange financing for qualified individuals, and deliver our Tiny Homes and Cabins throughout the North and South Island.